What we don't know, we cannot love. A saying that goes for the logistics industry, albeit a very interesting industry that guarantees employment. The LITC wants to do something about that. Together with interns from higher education courses in logistics, we developed a broad array of interactive learning games. Our goal? Introducing students with the industry and warming them up for an exciting career in logistics.
We have about ten learning games on offer. Most of them take about an hour, and are played with groups from 6 to 8 students. This means we can rotate between three learning games in half a day. You decide the content of your program entirely yourself. All games are aimed at high-school students between ages 16 and 18.
The description of every game is only available in Dutch. Do you want to know more about them? Don't hesitate to contact us. We speak English!
Combine the interactive learning games with a guided tour in the Nike DC for an exciting, full day school trip with a mix of both theory and practice.
Visiting the LITC is free of charge. A sandwich lunch can be arranged for a reasonable price.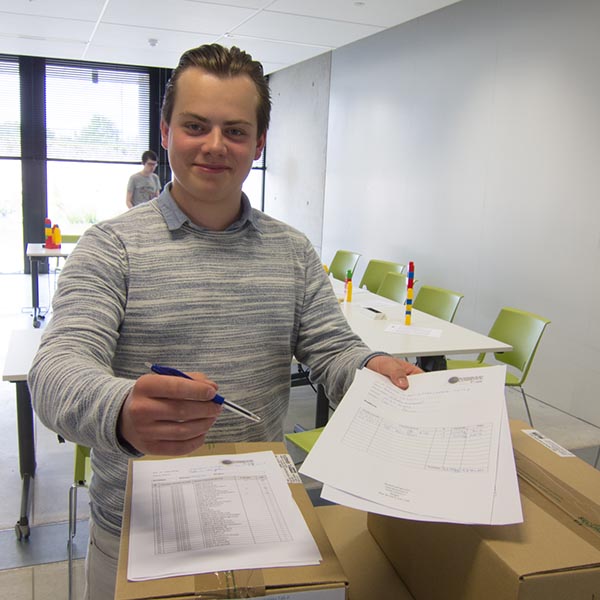 "The 6th grade students Accounting, IT and Office were very excited about the game 'Webshop Logistics'. By ordering products themselves, they got an insight in the total supply chain of a webshop."
[Benno Van Rillaer, Miniemeninstituut Leuven]